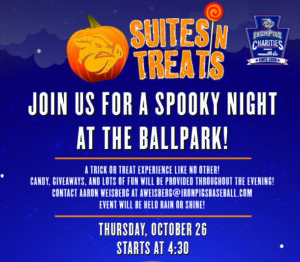 Our friends and community partners from IronPigs Charities will welcome Camelot families at Coca-Cola Park on Thursday, October 26th. Camelot attendees will be assigned a time after Camelot registers our interested families.
This event is a highlight of the year! So much fun to have with your family while safely trick or treating on the concourse.
Thank you IronPigs Charities!
Map Unavailable