Goal of Phase One of our Capital Campaign is to Raise $200,000
The Board of Directors of Camelot for Children announced the commencement of their Capital Campaign, with a goal of raising $500,000 over the next two years. Phase 1 of the Capital Campaign will occur throughout 2019 and will be focused on raising funds for improvements to the campus located in Allentown.
The first phase of the Capital Campaign, which is detailed in the plan illustrated below, is concentrated on improving the safety and accessibility of Camelot's 11-acre campus. This will include the demolition of the existing parking lot, overall improvement of the parking area as well as creating a handicapped accessible basketball facility. These enhancements will allow the children served by Camelot to continue to benefit from and enjoy the facilities.  
Mark Jaindl, President of the Board of Directors, states, "We are very excited to be kicking off our Capital Campaign in 2019. Camelot for Children has grown substantially and, as a result, has experienced its strongest year in over a decade from an operational standpoint. We are operating efficiently so that we can continue to provide quality programming for our children and their families. Now is the time for us to focus on increasing our capital so that we can continue our mission and serve more families in the future."
Sponsorships are available at the following levels, including naming rights for different aspects of the reconstruction.
Learning Center/Community Room         $50,000
Athletic Fields                                              $25,000
Basketball Courts                                        $25,000
Recreation area                                            $25,000
 For more information about Camelot for Children or the Capital Campaign, contact Emily Knudson, Executive Director by phone at 610-791-5683 or by email at emilyk@camelotforchildren.org.
Make your contribution here, or you may submit it by mail to 2354 W. Emmaus Ave. Allentown, PA 18103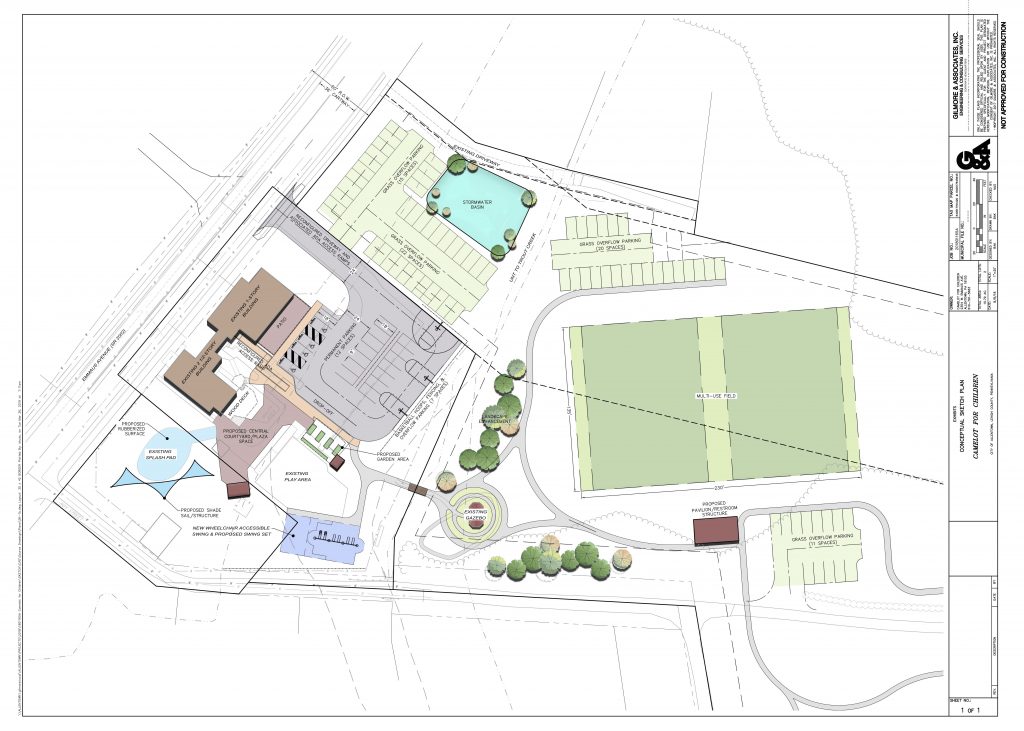 ---