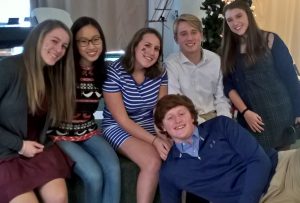 Thank you for your interest in volunteering at Camelot for Children!
We have many volunteer opportunities working with children at our events throughout the year and during our summer camp. We also have opportunities around our campus and within our administrative offices. All of our volunteers who will have contact with our Camelot children, must complete the application and obtain the required clearances.
Volunteers working with our children must be at least 14 years of age.
'While Camelot's core mission is helping children with disabilities and their families, there has been an amazing secondary benefit. Empathy and emotional intelligence is being fostered among our volunteer peer buddies. The bonds between our Camelot kids and their volunteer teen buddies is such a magical aspect of our program.'
Volunteer Application
To be printed out and mailed in to Camelot
Volunteer Application
Volunteer affadavit to be filled out instead of fingerprinting if you have lived in PA for 10 years or more
Volunteer Manual
To be read and last page printed, signed and mailed back to Camelot with application
Internship Opportunities